Services for Campus Communicators
Services for Campus Communicators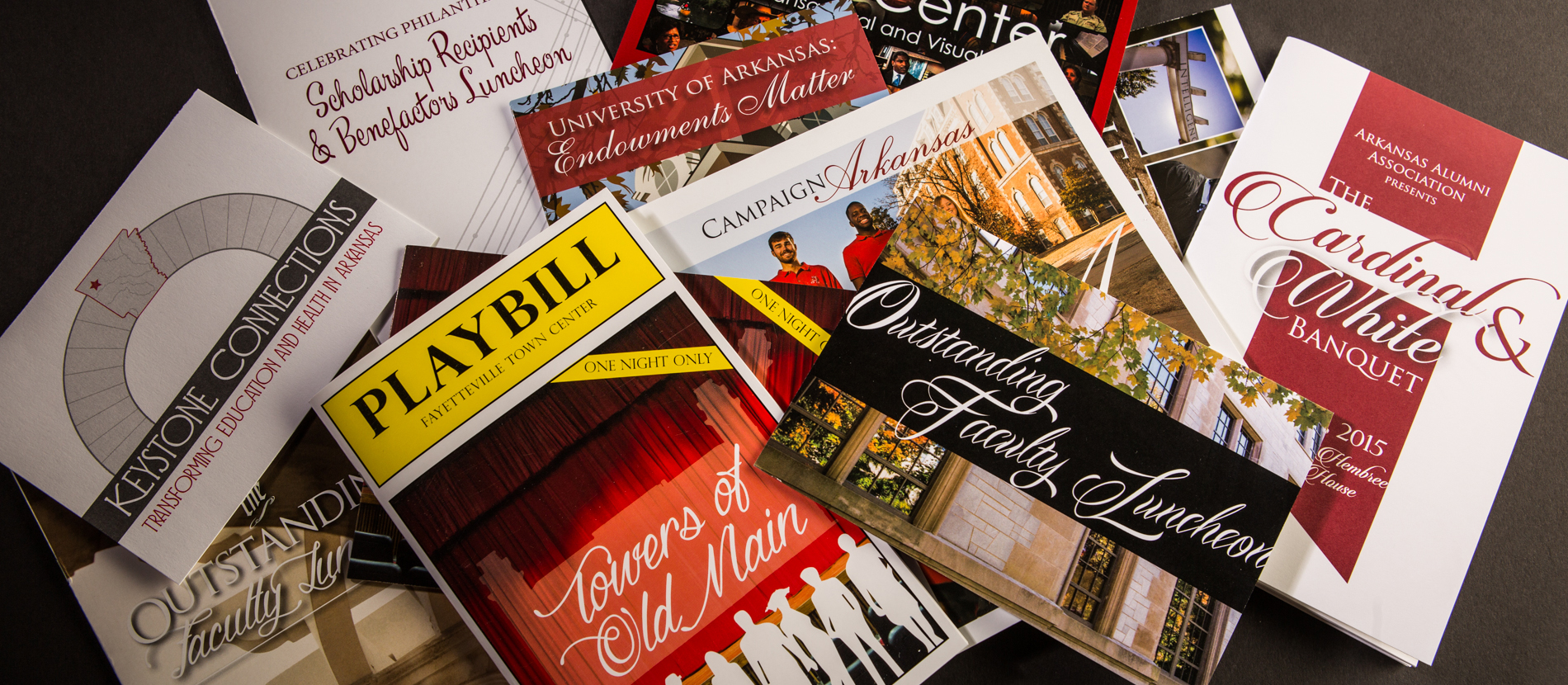 Creative Services
The creative services department is responsible for all visual representations produced in the university's name and image for broad audiences, including design, photography, video and event services. The department is responsible for oversight of university-wide graphic standards and correct and appropriate usage of trademarked images of the university. Creative Services is also charged with developing visual presentations for the chancellor and other administrative offices.
Design
The design unit provides graphic design and photographic expertise as well as production management for key publications needed to support the goals and objectives of the division and university including:
Magazines
Brochures
Fundraising literature
Digital publications
Event invitations
Various print and digital-only graphics
Photography Services
The photographic services unit provides expertise in photography for key magazines, brochures, fundraising literature and other printed material as needed to support the goals and objectives of the division and university. The unit provides:
Portraits
Group photos
Field Shots
Event Coverage
Stock photos
Open studio hours are Tuesday and Wednesday from 10 a.m. to 12 p.m. for faculty and staff. Contact photo@uark.edu or call 479-575-5555 or 479-575-3918 to check availability and for more information.
Production and Event Support
The production services unit has the capacity to produce, direct and support events such as dedications, celebrations and special events. The unit offers:
Large venue audio
Staging and multi-camera production
Skype interviews with international media outlets including professional lighting and audio
Video and DVD production and duplication
Video projectors and screens
Video
The executive productions unit utilizes video to support the goals and objectives of the division and university. Services include:
Videography
Editing and production
Strategically-focused video messages
Video features, stories and information
Video consulting to campus partners
Web-Related Services
Digital Design and Development is responsible for the creation and maintenance of all technology-based communication media and initiatives at the university, to include the university's web domain and presence, content management and calendaring systems, and communications-specific databases and dissemination services. The department also is responsible for oversight of all web style guidelines, as well as the coordination of web programmers and designers housed in other colleges, divisions and offices.
Social Media Management
The social media management unit is responsible for implementing the university's social media strategy and supporting its social presence in order to enhance brand awareness and encourage engagement and institutional advocacy among all audiences. The unit ensures that social media channels, social media content and new platform messages are created, maintained, updated and evaluated while serving in a listening role, identifying trends and providing feedback.
Public Information Assistance
Searching for public records or specific information about the university and aren't sure where to begin? We can help. Contact Rebecca Morrison, public information officer.